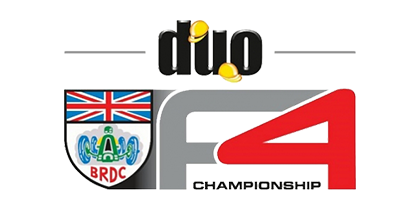 Visit the
Official Website
BRDC Formula 4 Championship
The BRDC Formula 4 Championship is run by MSVR and comprises 24 races across eight events.
The weekend format includes a 20 minute qualifying session and three 20 minute races.
The grid for the first is set in qualifying order, the grid for the second in order of race 1 with the top 8 reversed, and the grid for the third race in order of fastest laps from race 1 or 2. Such a format provides exciting racing, the opportunity for misfortune in qualifying or races not to ruin the weekend and for drivers to develop overtaking skills.
The minimum license requirement for the BRDC Formula 4 Championship is National B. Testing is unrestricted.